Activiteit
Out of the Past: Screening + Nagesprek (Engels)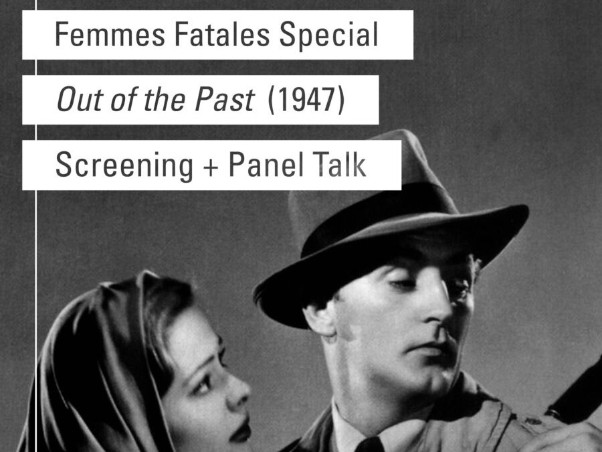 The fugitive and enticing Kathie (Jane Greer) stirs plenty of minds many years after the compelling adventures she underwent alongside the former private detective Jeff Bailey (Robert Mitchum). Jeff, nowadays a simple owner of a petrol station, has been summoned by his old employer Sterling who has a tempting new job for him in mind which drags him into a whirlpool of misdemeanours and extortion. During the ride to Sterling's house, Jeff finally tells his beloved Ann the truth about his mysterious job from the past and the adventures he had with the alluring and precarious Kathie.
Out of the Past (1947), directed by Jacques Tourneur, is a classic American film noir with typical noir use of shadow play, lots of plot twists, one-liners, and a complex femme fatale.
The screening on the 22th of March at 21.15 will be followed by a panel talk concerning the representation of women in film. What is a femme fatale? What kind of effects does this trope have on our perspective on women in film? We shall discuss stereotypes and stigmas of women represented in films such as Out of the Past. On top of that, we will take a closer look at the embodiment of women's sexuality in films and how this image is still developing. What is necessary in order to enhance this representation?
Panellists:
Maryn Wilkinson: Assistant Professor in Film Studies specialised in feminist film theory.
Sandy Seifert: Gender expert at Vrouwen in Beeld.
Kosten toelichting
€12,- regulier, of €6,5 voor stadspas groene stip